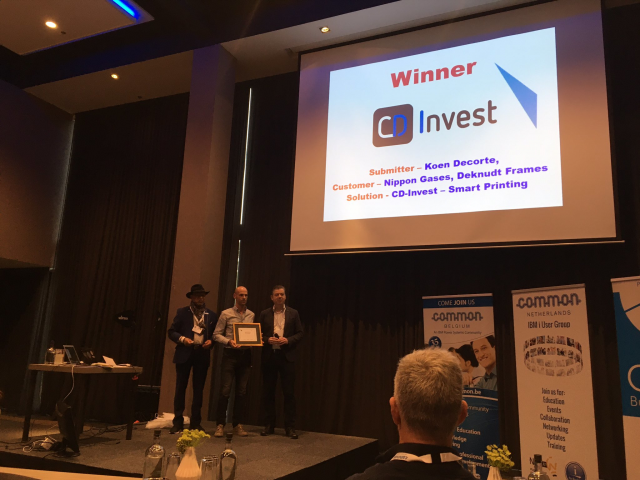 Thanks to the great team effort CD-Invest wins 2 awards at the Benelux Power event in Eindhoven!
At the 4th edition of IBM and Benelux Power Excellence Awards our team won two first-place prizes. One in the category Application Development and one in Database and Systems and Security. We are very proud for this achievement and it even is our fourth win in a row!
At the event several business partners and independent solution vendors showcase their solutions to the community and the judges. Afterward, the most innovative and best solutions in each category are chosen.